Discover the beauty of the Costa del Sol and reach Nerja comfortably from Malaga Airport.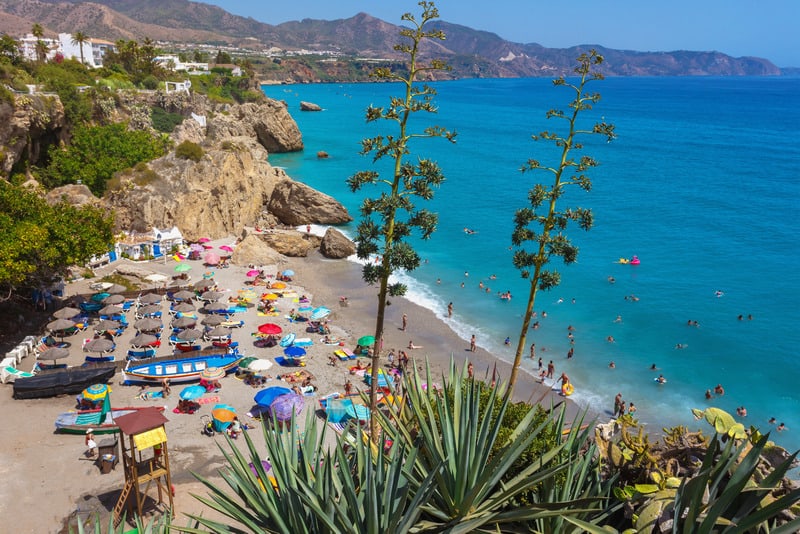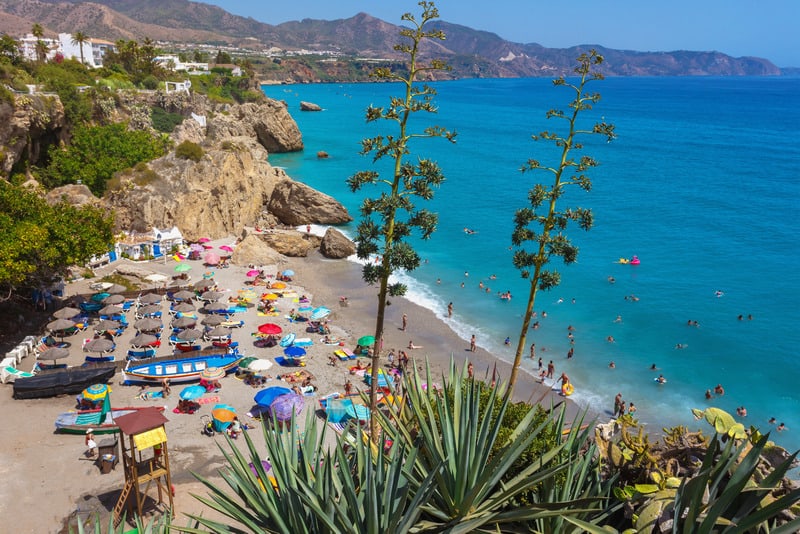 The Costa del Sol
The Costa del Sol is one of Spain's most popular tourist destinations, and for good reason. With dreamy beaches, delicious gastronomy, sunny weather all year round, and a great variety of activities and places of interest, it is the perfect place for your next vacation. And if you are looking for the most comfortable and efficient way to reach Nerja, the best option is Malaga Airport, which has a wide variety of transportation options, including the Nerja Taxi Transfer service.
Malaga Airport (AGP)
Malaga Airport (AGP) is one of Spain's most important airports, with a large number of national and international flights arriving and departing daily. Located on the Costa del Sol, the airport is an important entry point for those who want to enjoy everything this beautiful area of Spain has to offer. Once at Malaga Airport, it only takes 50 minutes by taxi to reach Nerja.
Nerja
Nerja, in particular, is one of the jewels of the Costa del Sol. Located about 50 kilometers east of Malaga, this beautiful coastal city is famous for its dreamy beaches, delicious gastronomy, and picturesque streets full of history. It is a perfect place for those looking to enjoy a relaxing vacation in a stunning natural environment.
Points of Interest in Nerja
Cuevas de Nerja (the Nerja Caves), stunning underground caves with stalactites and stalagmites.
Balcón de Europa (the Balcony of Europe), a square with panoramic views of the Mediterranean Sea and the mountains.
Burriana Beach, one of Nerja's most popular beaches, with a wide variety of water activities.
The Aqueduct of the Eagle, a historic structure dating back to the 19th century, located on the outskirts of Nerja.
The Verano Azul Park, a theme park based on the popular 80s television series.
The Nerja Museum, which displays the history and culture of the city and its surroundings.
The Church of El Salvador, a Baroque church from the 17th century with an octagonal bell tower.
The Nerja Market, where you can buy local products, crafts, and souvenirs.
The Villa de Nerja Cultural Center, a cultural center that hosts art exhibitions, concerts, and other cultural events.
The Natural Park of the Sierras de Tejeda, Almijara and Alhama, an impressive natural park with stunning natural landscapes, hiking, and biking trails.
How to Get There
If you are planning to visit Nerja, one of the most important things is to make sure you have comfortable and reliable transportation to get there from Malaga Airport. This is where our company, Jaime Tours, comes in. With over 20 years of experience, we offer a private transfer service from Malaga Airport to Nerja and vice versa.
Our professional and bilingual drivers will meet you at the airport upon arrival and take you to your destination in Nerja comfortably and safely. Forget about having to worry about looking for uncomfortable and unfamiliar taxis or buses, with our transfer service we guarantee you a quick and easy transfer.
In addition, we offer a fleet of modern and comfortable vehicles, from private cars to minibusses for large groups, adapted to your needs and preferences. We also offer transfer services to other destinations on the Costa del Sol, such as Torremolinos, Marbella, Fuengirola, among others.
In summary, if you are looking for a comfortable and reliable way to reach Nerja from Malaga Airport, Taxi Airport to Nerja is the perfect option for you. With our extensive experience, fleet of modern vehicles, and professional drivers, we guarantee you a safe and worry-free journey. Contact us now