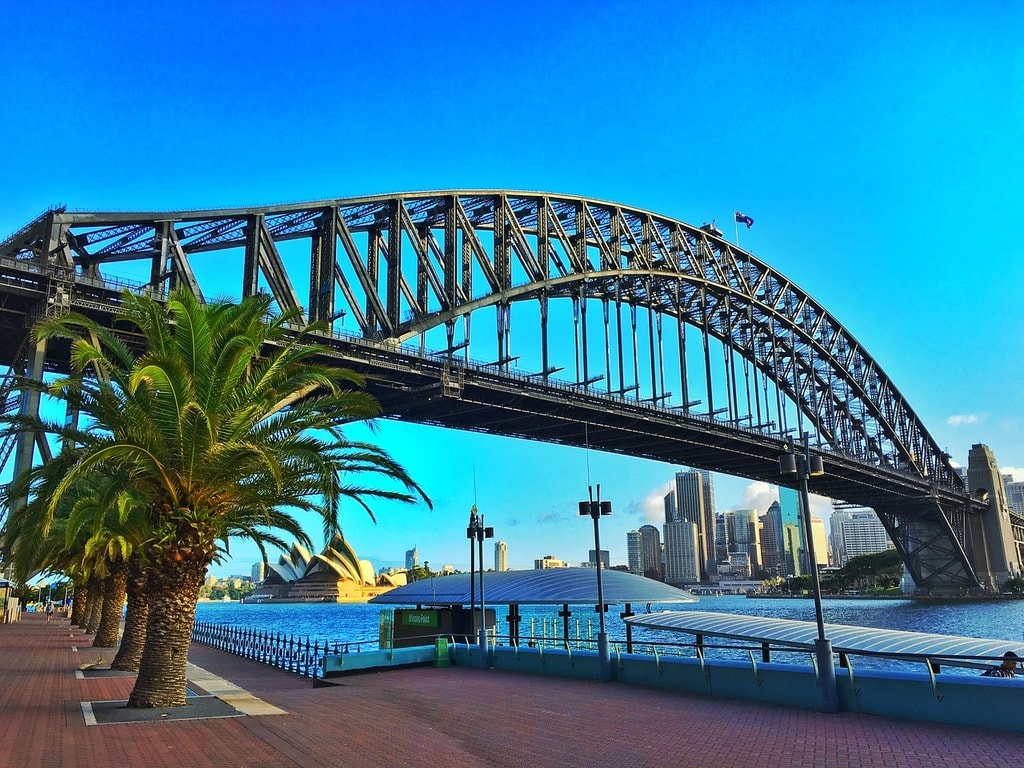 September, October, and November in Australia deliver plenty of opportunities for outdoor exploration, adventure, and sightseeing. During the spring, temperatures throughout the country are moderate and rainfall amounts are typically lower than other months, making it an ideal season for enjoying the outdoors. So, if you're taking your campervan hire on a road trip during the spring, you won't be short on destinations to visit. Your only challenge will be choosing what route to take because there are so many spots to tour during Australia's spring. So, check out this list of the top 5 spring destinations in Australia, and start planning your road trip.
Margaret River Region
Located in western Australia, the Margaret River region is a perfect spring destination for outdoor lovers enjoying a campervan hire road trip. Spring weather in this region is ideal, with plenty of warm and sunny days creating a welcoming environment for outdoor activities. Thanks to this climate, wildflowers take over the Margaret River region in the spring, with more than 2,500 species of wildflowers adding colour and life to the landscape. Margaret River is deemed a biodiversity hotspot, one of just 34 in the world. As a result, you can take in an impressive 150 species of orchids when you visit, along with other flowers in every shape and colour.
While you're enjoying the wildflowers, you can also experience outdoor adventure. If you're up for a challenge, give the Cape to Cape Track a try. This 140-kilometre walk will take you 5 to 6 days to tackle, end to end. Along the way, you'll encounter coastal landscapes and fields strewn with wildflowers. With many access points, this track can be enjoyed for a few hours or a few days, depending on your availability and endurance.
Melbourne
Melbourne is a must-visit spring destination for one reason: the Melbourne Cup. Held in early November every year, this event features the country's most prestigious thoroughbred horse race–in addition to plenty of other activities surrounding the event. During the Melbourne Cup, horses from around the world compete for a $6.2-million prize. This event attracts upward of 100,000 fans, who can enjoy the races, along with the 7-day Melbourne Cup Carnival that goes along with the races. Restaurants, cafes, and shops offer specials to celebrate the event. Be sure to check out the parade the day before the races, and head to the Flemington Racecourse for the main event.
Daintree Rainforest
Thanks to moderate spring temperatures and limited rainfall, spring is the perfect time to explore the Daintree Rainforest located on the northeast coast of Queensland. As the oldest tropical rainforest in the world, the Daintree Rainforest boasts verdant landscapes, with trees that act as canopies, along with ancient ferns and emerald green vines. A variety of outdoor adventures are possible in the rainforest. For a thrill, try ziplining through the rainforest for a view like no other. Hop aboard a boat to cruise the Daintree River–and keep an eye out for crocodiles lurking underwater. Visit Cape Tribulation, the spot where the river meets the Great Barrier Reef. Whatever adventure you choose, your visit to Daintree will be an unforgettable experience.
Byron Bay
Visiting Byron Bay, located in southeastern Australia's New South Wales, in the spring has several advantages. Crowds are lighter, so you won't have to fight for space on the beach. Weather is ideal, with little rainfall and warming temperatures that result in warm waters. Byron Bay is home to 10 beaches, with Main Beach being the most popular spot for tourists. Because tourism is the leading industry in Byron Bay, you'll find plenty to do. Restaurants, cafes, and shops line the streets, allowing you to explore local culture after a spring day spent at the beach.
Kununurra
Visiting Kununurra in other seasons can be challenging because this Western Australia location experiences year-round high temperatures. However, spring temperatures are more moderate, making it the right season to tour Kununurra. During your visit, check out Lake Argyle, which is so expansive that it's about the size of 19 Sydney Harbours. Inside this lake, 30,000 crocodiles and 26 native fish call it home, while a third of Australia's native birds thrive in the area. For even more wildlife exploration, hop on an Ord River cruise, where you can see the flora and wildlife in the region.
Spring just might be the best season to secure your campervan hire and hit the open road in Australia. Winter crowds are gone, so tourist hotspots are more manageable. Weather throughout the country offer the right mix of warm — but not too hot — temperatures and plenty of sunny days. Plus, Australia's natural beauty offers a bevy of outdoor activities, whether you're looking to hike, bike, surf, relax on the beach, or simply sightsee. So, let this list serve as your guide as you plan a spring road trip through Australia that you won't soon forget.